If ESPN's FPI predictions for the Maize and Blue come to fruition, you're looking at a disappointing 8-4 season in Ann Arbor. According to the FPI, Michigan is projected to lose to Wisconsin, Penn State, Notre Dame and Ohio State.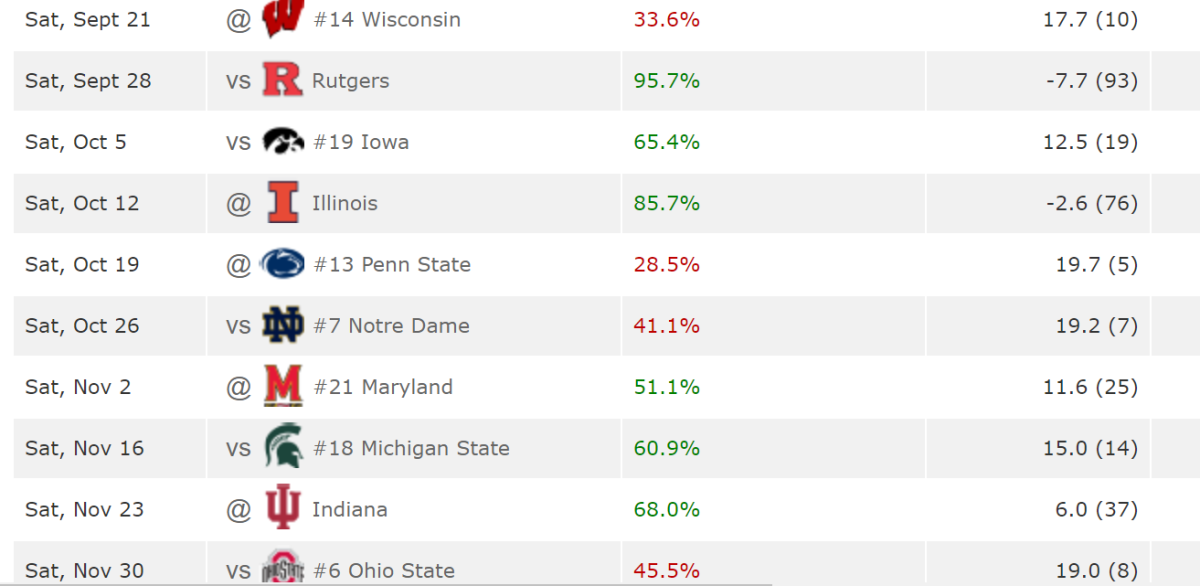 Keep in mind, these projections can and will change over the coming weeks. But the reality is, Michigan is about to be challenged extensively over the next couple of months.The talent is there to withstand that challenge, but actually doing so will be difficult.
EVANSTON, IL – SEPTEMBER 29: Head coach Jim Harbaugh of the Michigan Wolverines leads his team to the field before a game against the Northwestern Wildcats at Ryan Field on September 29, 2018 in Evanston, Illinois. (Photo by Jonathan Daniel/Getty Images)Everyone knows this season is a critical one for Michigan. The Wolverines have yet to beat Ohio State or win the Big Ten under Jim Harbaugh.Right now, Michigan is ranked in the top 10 after two games. But even at 2-0, there have been some concerns.The Wolverines struggled offensively in last weekend's narrow win over Army. Now, the schedule is about to really heat up.A road trip to Wisconsin is next on the docket, and while there are games against doormats Rutgers and Illinois in the coming weeks, those are really the only "easy" contests left on the schedule.